Celebrating 80 years of Thunderbird Yacht on Lake Tahoe. Tours by Land and Water. Dinners. Weddings. Events. Celebrations. Cruises. Memberships. Volunteering. and Gifting. History and Programs. History and Programs. Preservation Magazine. These notes apply to Thunderbird version 80 beta 5 released August 20, 2020. OpenPGP in Thunderbird 80.0b1 has reached feature complete state, but it's still disabled by default, to allow more time for testing, correctness, and localization. See the wiki for how to enable and help with testing.

*Strasbourg/City Hall Pressroom/Angelo Marcopolo/- Despite calls by all Establishment's Parties to Vote Macron, against Rightist Marine Le Pen, and regardless of a Massive Backing by Mainstream Medias, nevertheless, the absolute Majority of French People did Otherwise :
A recalcitrant absolute Majority of 56,5% of Registered Voters, (Responding to several Critical Voices coming Both from the Center-Right and the Left side of the Political spectrum), either Abstained or Voted Blank/Void, even dared go with MLP, leaving for Macron a Minority of 43,5% of RV. Only.

---------------------------

A Total of 15,5 Millions of French Citizens and duly Registered Voters, prefered to Abstain, vote 'Blanc' or 'Void'. Added to some 10,6 Millions of Votes given to Rightist Marine Le Pen ('Debout la République' + 'National Front') :

=> All this amounts to a Big Absolute Majority of much More than 26 Millions, compared to Only 20 Millions who obeyed their Establishment Parties' lukewarm calls to vote Macron, (I.e. a Difference of - 6 Millions Less).

Even compared to the famous Historic-Record of Non-Participation in the 1969 Presidential Election, (the only other case of Exclusion of the Socialist Party as such from the Final Round), the 'Blank/Void' voters (a clear and openly revendicated sign of Refusal) are, in 2017, Twice More Numerous : 12% instead of 6% among the casted votes.

In relation to the only Similar Political Context, (against Far Rightists at the 2nd Round), among the previous Presidential Elections, throughout the long History of France's V Republic (11 Elections - almost 60 Years : 1958-2017), i.e., notoriously, that of Jacques Chirac against Jean-Marie Le Pen, (Father of the incubent = even more at the Right), back on 2002, Blank/Void votes in 2017 are More than Double : up to 12 % instead of only 5,3 %, and the Abstention is Today +5% Bigger.
Moreover, this is one of the very Rare (if not Unique) cases in the History of French Presidential Elections in which several Thousands of various Dissident People felt the need to Massively Demonstrate in the Streets (both from the Right and from the Left) against Macron, both Before and just After Today's Vote...
Indeed, one of the Exceptional Features of this 2017 French Presidential Election, is that, for the 1st Time since the 1960ies, an unusualy Big Pole of Leftists : around 22% of the Votes casted in the First Round (for Melenchon, Poutou, etc), is Not Supporting Now the Socialist-origin Macron, contrary to what was usualy done since 1974-1981. More than 63% (i.e. a 2/3 Majority !) of Melenchon's supporters (20% in the First Round of these Presidentials), indeed, responded to an internal Consultation that they prefer to Abstain or cast a Blanc/Void vote, (and some : about 18% among them, according to Polls' estimations) went as far as to ...Vote for Le Pen's Rightists !

The principal Reason is that Macron, (a former Rotschild Bank's Agent, where he won more than 2,3 Millions € in only one transaction on 2011-2012, followed by at least 500.000 € spend in a Year for 'repairs' at the Expensive House of hs Wife, considered by some as having to be submitted to a Special Tax for Big Fortunes, before becoming Economy Minister in Hollande's Government), is Criticized particularly for his 'Too Neo-Liberal' Legal Reforms on Work relations. But also as a 'Globalist' for his 'Free Trade' stance, as well as for Accepting to Sell several Important French Big/High Tech Industries to Foreign Multi-National Corporations, f.ex. on Rail Transports/High Speed Train, on Telecoms, etc., even Natural Countryside (f.ex. in Britany region) given to Foreign Minining Copanies, etc. This extends also to an alleged acceptance of wide Restrictions on Individual Rights and/or collective Freedoms particularly on Spying over Communications, Censorship at the Internet, etc., followed even by cross-Party (i.e. more or less Controversial both at the Right and at a part of the Leftist side of the Political Spectrum), BioEthical Issues, (added to Gay Marriage, 'Adoption' of Children by Homosexuals, etc) such as, f.ex., Artificial Procreation of Human beings, Surrogate Mothers, etc, (See also Infra).
Such Critical Voices against Macron from a Leftist Viewpoint, were Recently Strengthened, inter alia, also by a Famous Philosopher, Writer and Journalist, Régis Debray, (who had met, inter alia, also Allende, Che Guevara, Castro, etc), in an extensive Interview at a Mainstream French Newspaper.
Melenchon's declared Intention to advance towards an Independent Political Movement for his Supporters, Sympathizers and affiliates, (credited, in overall, of about 22%), towards the forthcoming, more Crucial than ever (See Infra) Legislative Elections of 11 and 18 June 2017, apparently without making any concession to Macron, obviously is a New Factor in French Politics of almost Half a Century, and might become a Game Changer, if it's associated, at the Same Time, with an Equivalent ReStructuring, mutatis-mutandis, even of the Right side of the Political Spectrum (See Infra).

--------------------------

A fortiori, when the main point in these 2017 Elections, is that Macron, (contrary to Chirac back on 2002 : Comp. Supra and Infra), has Not yet a Party of his own, and is Strongly Contested, Both from the Right and the Left side of the Political Spectrum, with an Exceptional Force, while his covert 'Socialist' and lukewarm Center-Right supports, are still Lukewarm, and, in the Latter case (of Mainstream Opposition Party of 'Republicans' and/or other Center-Right politicians), their Popular Base has been notoriously Divided on the stance to adopt, for or against him (See Infra).

----------------------------------------------------------

+ Added to that, is also the Fact that, in comparison to the Unique Similar Political Context in the Past, of an Establishment's Candidate competting against a Far Rightist in the Final Round of French Presidential Elections, those of 2002, Chirac had then Won with 82,2% of Voters and 25,5 Millions of Casted Votes, while Macron got Now only 20,2 Millions, i.e. just 65,6% of casted Votes. Which means that Macron's votes are far Less than what Chirac's were : - 17% Smaller in percentage, while, also - 2,3 Millions People are now Lacking, (in 2017, compared to 2002) !

On the Contrary, Marine Le Pen Augmented the Votes for the Rightists from 17,5% and 5,5 Millions only, which were her Father's results, Back on 2002, raising her own results on 2017 up to 34,5 % and 10,6 Millions of Votes, i.e. Adding + 16,5% More in percentage, with +5,1 Millions of Voters More in 2017, almost Doubling the score of the 'National Front', now Allied (for the 1st Time) also with Dupont-Aignan's Neo-Gaullists and others.

In at least 66 Constituences, she reportedly got More than 45 % (and More than the Absolute Majority of 50% in 45 Constituences), making almost Certain that, for the 1st Time in History, the Rightists should normaly have Numerous MPs in the New French Parliament, after the forthcoming June 2017 Legislative Elections.
Particularly at those Areas which are most Exposed to Massive irregular Immigration, i.e. at the North and South-Eastern Borders, (See relevant MAPs), Marine Le Pen's results are Surprisingly Close to those of Macron, even in terms of casted Valid Votes, (f.ex. around 47+% agains 52+% at the 'Hauts de France' Region, at the North), while All Opponents (from the Right and/or the Left) hold a clear Majority of Casted Votes (i.e. icluding those who notoriously Decided to Vote 'Blank', etc) in at least 2 Regions : Almost up to 40% against a Minority of Only 35% of casted Votes for Macron at the 'Hauts de France' Region of the North, and about 38 % against only 36 % for Macron at the 'PACA' Region of the South-East, (the rest going to Abstentionists).
In Fact, considering also that Many Opponents (both from the Right and from the Left), had notoriously Called to 'Boycott' that Vote, normaly an Exceptionaly High Abstention should be also taken into account, resulting in several Crushing, Big Absolute Majorities of various Opponents, in terms of percentages among Registered Voters : F.ex. Up to some 61,5% Opponents agaist Only 38,5% of Registered Voters for Macron in Strasbourg's new 'Great East' Region ; Almost 63,5% against Only a Minority of 36,5% of Registered Voters for Macron in the 'PACA' Region of the South-East ; Up to 65% Against Only a Minority of 35% of Registered Voters for Macron at 'Hauts de France' in the North, (etc).
=> In consequence, Marine Le Pen Announced Tonight, just after the Vote, that she Intends 'to 'Transform (her) Movement', 'already involved in a policy of Alliances', 'into a New Political Force', Open to 'all Patriots and Republicans', as she said, inter alia, at the Eve of the Crucial forthcoming Parliamentary Elections of 11-18 June 2017, (due to be Followed Soon also by Senatorial Elections in 2017 or 2018, EU Parliament's Elections on 2019, Local and Regional Elections on 2020, etc)...
Abstention was, indeed, Exceptionaly High now, on 2017 (about 25 % of Registered Voters), compared to that of 2012 (about 19%), and even more in comparison with the 2007 Presidential Election of the Past (only 16%). As for the Number of 'Blank' or Invalid Votes, it practicaly 'Explodes' this time, on 2017 (12 %), after having been quite Lesser on 2012 (near 5%), and even Lower back on 2007, (only 4%). Both Facts clearly reveal that various Opponents expressed their Refusal of Macron, by Abstaining or Voting 'Blank'/Void, more than ever.
+ Moreover, it's also a Fact that, this time, on 2017, Abstention was Unusually High, already frome the 1st Round of this strange Presidential Election, despite the existence of Numerous Candidates : 11. This is probably Due to the Surprizing Absence of the notoriously Expected Frontrunner of the CenterRight : Experienced former President Nicolas Sarkozy (2007-2012), who had just Founded the Main Opposition 'Republican' Party and Won its Leadership in a 2015 Vote : Indeed, at the Left side of the Political Spectrum, All possible Candidates, big and small, were present. But from the Center-Right, Curiously, Lacked the Most Popular and stronger Political Leader, who was Hindered, at the Last Minute, to Participate. The abnormal Obstacle was an obvious Abuse of a so-called 'Primary' pre-Election of the Representative of the Center-Right by a Scandalously louse 'Open' Primary, where were Admitted to Vote Not Only the 'Republican' and 'Center' Parties' Members or Supporters, but also ...Anyone who would Pay just 2 €uros and simply Sign on a Big List where a Short Phrase about so-called 'Center-Right's Values' had been routinely inserted, almost Hidden at a Downward Corner, in so Small Letters that almost Nobody would Notice its existence (1 for Many Dozens of Voters Registered in Each huge Page)... This, inevitably, gave an Opportunity for almost Half of that Primary's Voters to come from Various Other, Non-Related, or even Opposed Political Horizons, (f.ex. the Far Right, the Socialists or even the Leftists, etc), only in order to Vote Against Sarkozy (the most 'Dangerous' Political Arm of the Center Right), Undermining the 'Republicans' initialy High Chances to Win. (Comp., f.ex. ; ....). An anomaly which is a very Rare phenomenon f.ex. in the American Presidential Election's Primaries in each one among the two main parties, and Never seen again in France's Long History, nevertheless, was Curiously Imposed on 2016 at the 'Republican' Party, resulting in an toyaly Unexpected Obstacle and Exclusion of the Most Popular Frontrunner, Sarkozy, right from the 1st Round of that Strange Primary...

After an UnPrecedented Judicial Harassment, fuelled by an even Harsher Slanderous systematic Campaign by most Medias of the Establshment, against the Main Leader of the Center-Right Opposition to an exceptionaly UnPopular Out-Going Socialist Government, this Addition of even a Strange Exclusion, by anorthodox means, from the 1st Round of such Controversial 'Primaries' (Comp. Supra), Inevitably Discouraged Many Voters, who naturaly Started to Suspect that this 2017 Presidential Election might have been Rigged by the System. And the Subsequent stubborn Judicial Harassment even of anOther 2 Political Candidates of the Right : Sarkozy' successor from the 'Republicans' : Fillon, and Marine Le Pen from 'FN's Rightists, to which was again added a Parallel Negative, systematic, Mud-Throwing Propaganda by most Médias of the Establishment, (See, f.ex. : ....), while, on the Contrary, at the Same Time, Nobody ever, from the French State's apparatus, dared even make the slightest similar Move against anyone among the Numerous Candidates from the Left Side of the Political Spectrum, (from Macron, Hamon, Mellenchon, up to Poutou's Leftists, etc), Despite the Existence of Several Question Marks (particularly on Makron : F.ex. private Property, Revenues, 'Favoritism' at an Expensive collective Trip to Las Vegas, even 'Plagiarism', etc), obviously, couldn't but give to Many People the Impression that it was Worthless to go Vote, since, at any case, the Final Result would be Rigged by some, this time...

---------------------------------------------

=> So, since the Only available Opposition to Macron (notoriously Pushed by the Out-Going, UnPopular Socialist President Hollande and almost all the Establishment) remained just that of the Leftists and of the Rightists, i.e. the 2 so-called 'Extreme' Parts of the Political Spectrum, and once Marine Le Pen of the 'FN' succeeded to get to the 2nd Round of these 2017 Presidential Elections, obviously, from that point on, the Main Question became to Know What will do the remaining forces of the Center-Right (i.e. mainly, of the 'Republican' Party of Sarkozy/Fillon, etc) :

>>> - Would it Abstain/Vote 'Blank', or Rally Macron (as 'Minor' Partner in another UnPopular 'Gro-Ko', as Back in France's 1997-2002 Past, and more Recently in Germany : 2013-2017, previously in Greece : 2011-2015, etc), perhaps (at least Partly) Unite All the Right Together, this time around Controversial 'FN's leader Marine Le Pen ?

A Question which was obviously raised, at First, during this 2nd Round of the Presidential Election, and will, inevitably, be raised also, (perhaps even much more Intensively, in fact) during the subsequent, forthcoming Crucial Parliamentary Elections of June 11-18, 2017, Becoming the Number 1 Issue this Evening...

Because, Despite most Out-Going former Leaders' anouncement, that they would, at least 'personaly', 'Vote Macron', in front of the Rightists of Marine Le Pen, (apparently moved by her alleged attempt to push France out of €uroZone), as, f.ex., Both Fillon and Sarkozy, one after the other, had said, already, almost shortly after the 1st Round's Results, since the End of April, while the Socialist Party and the Centrists of Bayrou even immediately urged to Vote Macron, followed by most MainStream Medias, etc., nevertheless, Tonight it has also become a Fact that, on the Contrary, the large Absolute Majority of French People, registered Voters, did Not Follow that push at all, and did Not Vote Macron,as the Above-mentioned Final Results of this 2nd Round clearly show (Comp. Supra).

Already, Sarkozy's 'profoundly Regretable' obligation to vote Macron at the 2nd Round of the Presidential Election, (Comp. Supra), was accompagnied by a Vibrant Call to 'Choose a Real Alternative' by 'Voting Center-Right' at the forthcoming 'Parliamentary Elections' of June, which become, Now, of Exceptional Importance.

The 'Republican' Party's current Officials, (as its Secretary General, Bernard Accoyer, has just reminded, at the Eve of the 2nd Round of the Presidential Election, on May 5), didn't go further than Merely advising to 'Stop' the Rightists of Marine Le Pen, (including by eventualy Voting Macron), while, also, pointing at the Center-Right's Voters' 'Liberty to Choose their Future on 11 and 18 June', i.e. during the forthcoming Parliamentary Elections.
Even More Important : The Center-Right looks, in fact, quite Divided on what to do in the present case, (Opposed to the quasi-Unanimity of all for Chirac when he had faced the 'FN' Rightists Back on 2002 : Comp. Supra).

One of its more Important Young Leaders, Laurent Wauquiez, former Minister and current President of the Auvergne-Rhone-Alpes Region, has clearly Refused to Vote Macron, and simply called to Only Refuse to Vote for the Rightists of Marine Le Pen, no more : I.e., practicaly to Abstain or Vote 'Blank' on the 2nd Round of the Presidential Election. He was Preceded by Many Thousands of 'Republicans' supporters, who reacted Immediately at the Internet to Fillon's anouncement that he'd 'personally' Back Macron, strongly Refusing to do so, (some even Declared their Intention to Vote Marine Le Pen's Rightists)...

Experienced former EU affairs Minister, MP Claude Lellouche, angrily Resigned from the 'Republican Party', when several of its Officias proposed to Vote Macron. Mutatis-Mutandis, various Similarly Critical stances Against Macron, were Expressed also by Eric Ciotti, MP, President of Alpes maritimes' Department and deputy Secretary General of the 'Republicans' ; Brice Hortefeux, former JHA Minister and Sarkozy's close Ally ; Republican MP, former Judge, Georges Fenech ; MP and Mayor of Maisons-Laffitte Jacques Myard ; MP Lionel Luca ; MP and 'Republican' Party's Secretary for the Sea and Fishing, Yannick Moreau ; MP and Secretary of France-Russia Friendship Group, Nicolas Dhuicq ; MP and former Présidential Palace Elysée's Councellor, Guillaume Larrivé ; MP and former No 1 Councellor of Sarkozy at Elysée Palace, publicist Henri Guaino, a Gaullist ; BioEthical NGO 'Sens Commun', (etc).

Moreover, other Center-Right Politicians or influential NGOs, in Addition to clearly Refusing to Vote Macron, did Not Exclude to Vote for Marine Le Pen's Rightists, leaving that Crucial Point as an Open Question, such as, f.ex., among others, also MEP and former Minister Nadine Morano ; the President of the ChristianDemocrat Party, Jean-Frederic Poisson ; Ludovine de la Rochere, Président of Famous 'Manif. pour tous' Bio-Ethical NGO, as well as all that Popular Movement, Collectively ; followed also by Many 'Republican's' Fans Publishing at the Internet, etc.

>>> Most Important : For the 1st Time in France's recent History, several Mainstream Center-Right Politicians and Other Influential Personalites of the Civil Society, openly Called to Vote for Marine Le Pen's Rightists, starting by this 2nd Round of the Presidential Election :

F.ex., Long-Time MP and Mayor, vice-President of the European Political Party 'EUDemocrats', and Head of French Party 'Debout la Republique !' ('Stand Up, Republic !'), a Neo-Gaullist EU-Sceptic, and several times Candidate in the Presidential Elections, clearly Agreed with MLP to support her at this 2nd Round, in exchange of some Changes in 'FN's initial Program, and becoming Prime Minister in case of victory. His Small Party got in 2017 More Votes than Usual : Instead of just 3% in the Past, DLR received Now about 5%. He was Followed also by other 2 Small Parties (See Infra).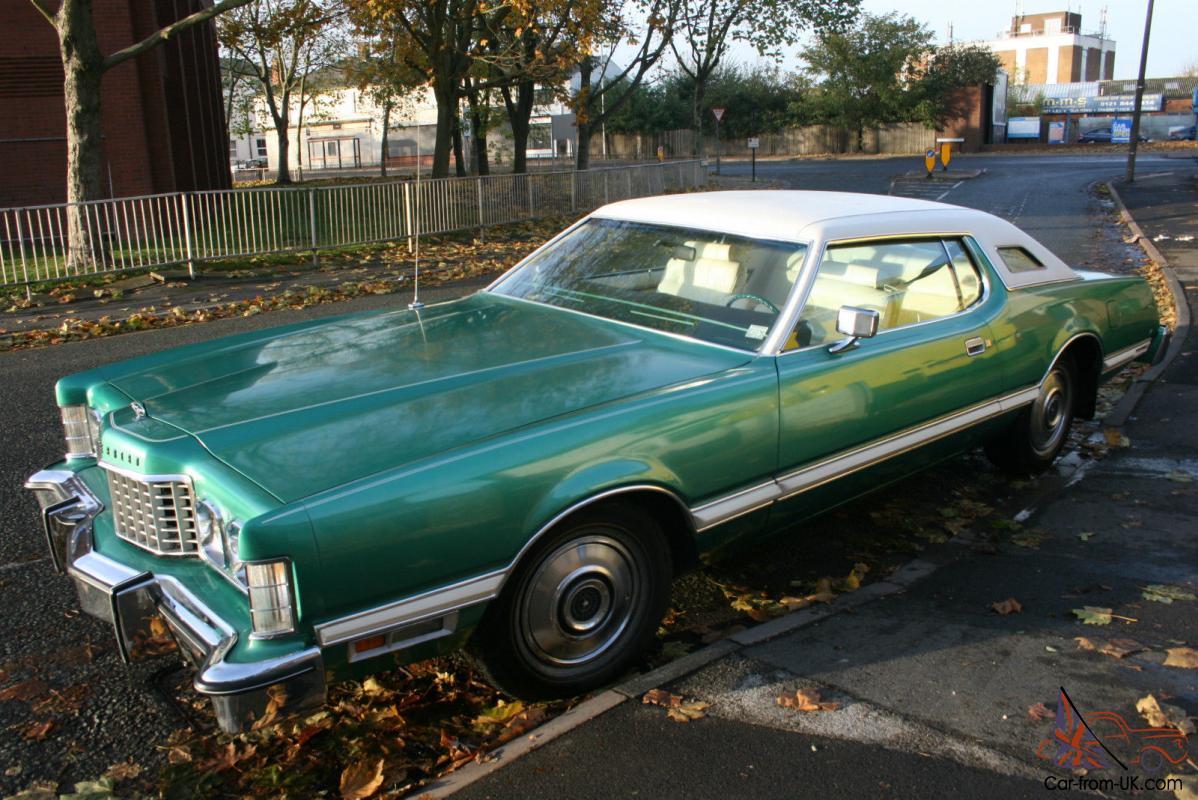 + Even the Experiened, former Counsellor of mainstream Presidents Pompidou and Chirac, herself Candidate in the 1981 French Presidential Election, as well as former MEP at EU Parliament, Marie-France Garaud, a Gaullist, declared that she supports Marine Le Pen's Rightists this time. Even Radical MP (Center-Right), Juppé's former Minister, and, Nowadays, Fillon's Coordinator for the Northern Regions in 2016-2017, Françoise Hostalier, anounced that she would 'Vote Marine Le Pen, in order to Stop Macron', (particularly for his Controversial Statements on France's History), and, Afterwards, Oblige the 'FN' Rightists to substantialy Modify their Policies, by Imposing a 'Republican' Majority in the subsequent, Parliamentary Elections of June.

The President of another small Party : that of the 'National Center for Independents and Farmers' ('CNPIP'), Bruno North, (traditionaly affiliated to the 'Republicans'), also Joined the Move explicitly, for the 1st time. Former Minister of Sarkozy, and always Leader of a small 'ChristianDemocrat' Party, Christine Boutin, has just done the Same. Long-Time Defender of Childrens' Rights, Former Long-Time Member of Chirac's mainstream Gaullist Party 'RPR', twice Independent Candidate MP (where she got 8% and 9% of the Votes), and currently President of NGO 'French Spring', after having, Earlier, Co-Founded also the Popular 'Manif pour tous' NGO against the Controversial and UnPopular 'Same Sex Mariage', opposed particularly to Children being Submitted to the Power of Homosexuals under Pretext of so-called 'Adoption', Béatrice Bourges, also Stressed Now, that the Time had come to put an End to the Division of the Right. Similar Moves were Reported, towards cooperating with MLP's 'FN' Rightists, also, among others, f.ex. by the President of 'RPF', former MP and MEP, Christan Vanneste ; by Radio 'Courtoisie' Media CEO, and President of Conservative Think-Tank 'Club de l'Horloge', Henry de Lesquen ; by Teacher and popular Writer Jean-Paul Brighelli ; even by Israeli MP Oren Hazan, Member of Prime Minister Netanyahou's Governing Party 'Likoud' ; by the World Famous former Cinema Actress, and currently Leading Activist for the Defense of Animals, Brigitte Bardot ; (etc).

------------------------------------------------------------------

Naturaly, these Recent Facts, concerning a Growing Series of various Personaiities, canNot Explain alone the Massive Movement and the Profound Causes of an Eventualy critical Shift in French People's aspirations in 2017's Exceptional context. They might, rather, be a Part of such a possible phenomenon in France.
+ But, during Recent Years, they 'Coincide' also with anOther, Parallel Series of Convergent Changes Spreading accross a Fast Growing Number of Various Other European Countries :

>>> Indeed, an UnPrecedented Movement towards a kind of 'Unity of the Right', including several so-called 'Rightist' (and/or Former 'Rightist) Parties in various Governing Coalitions, is recently Emerging f.ex. in Norway, Denmark, the Netherlands, Poland, Finland, Switzerland, Bulgaria, etc., (while it has also Started to Raise Topical Questions now even in Bigger Countries, such as the UK, Italy, France, Germany, etc).

And, at least apparently, and/or for the Time being, it seems to work quite Well : F.ex., that's what the President of the Norwegian Parliament, who has recently Chaired the PanEuropean CoE's Bi-Annual Summit of National Parliament's, told 'Eurofora' in Strasbourg. As for Denmark, it is due to Soon Chair the Highest Political Body of CoE's Organisation for Human Rights, Democracy and Rule of Law, i.e. its Committee of Ministers, from November 2017 until May 2018, included.

- Moreover, Bulgaria's Permanent Representative to the CoE, Ambassador Ms Katya Todorova, speaking earlier to 'Eurofora' in the Headquarters of the PanEuropean Organisation for Hman Rights, Democracy and Rule of Law, ensured that the Rightist 'National Patriotic Union' Party, with which, Prime Minister Boyko Borisov's ChristianDemocrats/EPP-afiliated, mainstream Party, has just Concluded a Government Coalition Deal, founded on a basicaly 'pro-European Program'.

- The move should, normaly, guarantee Both the Stability of the New Government, and a basicaly pro-European course, a fortiori Now, because Bulgaria is due to take over the EU's rotating Presidency from January 2018', Ambassador Todorova, (who has an extensive Experience, also as former Deputy Foreign Minister), told us.

=> A priori, if the 'National Patriots' of Bulgaria, (not so far away from the French 'National Front's 'Patriots', and who have recently been pictured organizing Popular Demonstrations at the 'Captain Andreas' Checkpoint at the External EU Borders facing Turkey: Comp. relevant Photo), can make Government Coalition compromises, on the basis of a 'Pro-European' Program, able to guarantee the smooth functioning even of EU's Presidency, from January 2018 up to the End of June 2018, (Comp. Supra), then, normaly, also France, and Other EU Member Countries, should be also Able to do so !

-----------------------------------------------

Therefore, the forthcoming 2nd Round of the Parliamentary Elections in France, (between 11 and 18 June 2017), i.e. when all Parties and Registered Voters will have to make Important Choices, mainly about whom, and under which Conditions, shall they Support in the Final Vote of 18 June, (i.e. when Only a Few Candidates shall have been Qualified for the Last Stage), is, obviously, going to be Crucial....

--------------------------------------------------

- Indeed, given all the above-mentioned Recent Developments, (Comp. Facts cited Supra), at least in pure Theory of Democratic Institutions' normal Functioning, ...'Nothing can be Excluded !', as Experienced former EU Minister, and EU Parliament's Committee President for long, French ChristianDemocrat/EPP MEP Alain Lamassoure, earlier told 'Eurofora', precisely about the Final Outcome of the 2017 Elections...

It's particularly obvious that, at least, Macron, taking into account also the main Fact that he has Not Yet managed to get more than Only a Minority of about 43% of Registered Voters, compared to the Absolute Majority of 56% of them, who, on the Contrary, have either Voted Against him, or 'Blank', either Abstained, (Comp. Supra), would Not be in a position to really Govern the Country withOut Big Difficulties, especialy IF he faces an Opposed and/or Indifferent Majority of MPs inside the New French Parliament that will Emerge on the 19th of June 2017...

Indeed, General de Gaulle, notoriously Crafted the current, 5th Republic's Institutions, in a way that they would Facilitate the Task of a President elected by a Clear Majority of the People, based on at least 1 Strong Political Party of his own.

>>> But, on the Contrary, Today, Macron Lacks of Both : He is Not yet Backed by any Real Majority, (but Only by a Minority among Registered Voters : Comp. Facts cited Supra), Neither has he any kind of strong Party of his own yet....

=> Therefore, it's obvious that, as, already, Experienced former Prime Minister and Foreign Minister of President Chirac, Dominique Villepin, clearly Warned ToNight, speaking of Macron (that he sees Positively, with Sympathy), has to Urgently Try to 'Attract' and 'Gather' the Maximum possible of People around him, in order to become really able to Govern efficiently.

Indeed, Macron appeared to have Felt the Urgency and the Importance of that Pending Question, (which is Both a matter of Democracy, and a Practical issue), if only to judge at least by his First Statements and even the way that he Set Up, ToNight, the overall Scenery of his Public Appearance at the Pyramid of Louvre, (unfortunately, Targetted recently by a Knife Attack from an ISIL's Terrorist, as also his Last TV Debate of the 1st Round : Comp., f.ex. : ...) :

>>> After soberly Declaring from the outset, Earlier Today, that, Now the Priority was to Gather as Many People as possible, around him, Macron inevitably evoked, at least Symbolicaly, his current ...Loneliness, (Conscious of the Heavy Responsibilities now lying on his too young shoulders), during those Long Minutes that he used in order to cross, impressively Walking Alone in the Dark, several meters which Separated him from the Forum that faced, at the Other Side, the People gathered, this time, in a relative Distance...

And the European Flag, with the European Anthem, that was played anew then, despite its Symbolic Interest, obviously can No More serve as the Only Way to Convince the People to Accept his Leadership and forthcoming Decisions without serious criticism, based, again, on the (already used) Claim, that they would Not have left Any Other Choice, (at least as far as Europe is concerned), but Only to Follow him, (Comp. Supra)...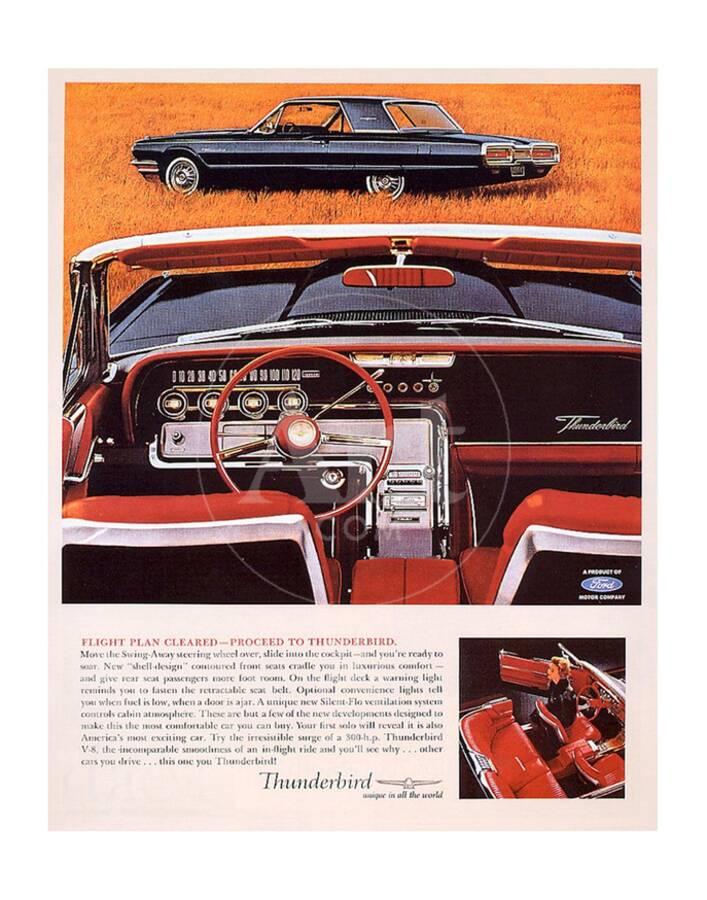 This was made Clear ToNight, at least by 2 Facts :

- The First, (and, by far, Most Important), is that, (as it was already Demonstrated with the Facts cited Above), Despite the (artificialy Provoked : Comp. Supra) Lack of any Other Pro-European Competitor in that Strange 2nd Round of the Presidential Election of 2017, nevertheless, the Large and Absolute Majority of Registered Voters, Refused to vote for him, (See Numbers cited above)...

And, in the forthcoming, Parliamentary Elections of June 2017, where even this kind of 'objective blackmail' would Not exist, no more, things are, normaly, going to be much more Nasty, in this regard, since People would have More Possible Choices...

As for the Hypothesis, of, eventualy, Trying to Govern even WithOut any solid Parliamentary Majority, apparently, it couldn't go far enough... It's enough to watch, f.ex., Nowadays, the Problems that various Opponents provoke Even to the Powerful, New US President Don Trump, (at least as long as he hasn't yet had the Time to use he occasion of the forthcoming, 2019 Mid-Term Elections in order to Ask the American People to give him, then, a Stronger Majority in the Senate), who, notoriously, has, however, Much More Constitutional Competences than the French President :

F.ex., (among many others), Trump can, in principle, Freely Choose and Appoint the Government that he wants, withOut having to ask a formal Vote of Support by the Congress/Senate. While, on the Contrary, Macron has to engage the Political Responsibility of his prefered Goverment in front of the French National Assembly, which can Refuse to Endorse it... (etc).
- The Second relevant Fact, that was also made Obvious, Today, was, for example, an UnExpected Problem that Finaly appeared Even inside ...Strasbourg City, (Headquarters of the PanEuropean CoE, ECHR, EU Parliament's Monthly full Plenaries, EU Ombudsman, EUROCORPS, Shenghen System's secreariat, etc),
which was, notoriously, very Pro-Macron, at least at this 2nd Round of the Presidential Election, as Most Urban Centers, generaly, use to be in Favour of the Establishment and Mainstream Medias, (f.ex., also Paris' and Lyon's area, in France, or New York, Los Angeles and Washington D.C., in the USA), Contrary to the 'Heartland', the Rural areas, the Villages and Small or Medium-size Cities, spreading throughout the Wide Natural Landscapes, Out of immediate Monitoring by the System, which, (Both in France, and in the USA), notoriously are, in principe, much More Favorable to Outsiders, Atypical Candidates, Dissidents, and/or various Opponents or Critics vis a vis the Establishment...

Indeed, Despite an UnExpected, and Surprizing, initial Attempt, by ... Leftist MEP Melenchon to eventualy Win the 1st Rank in Strasbourg, during the First Round of the Presidential Election, Back on April 2017, (Comp. f.ex. : ....), Finaly, it was, at the Last Minute, Macron who had arrived 1st at the 'PanEuropean Capital', then.

So that, in Today's Second Round of the Presidential Election, (i.e., withOut any Other Competitor than Only Marine Le Pen's Rightists, who, notoriously are, Exceptionaly Weak inside the City), Macron was, normaly, Expected to make here a Landslide, Today, (in the Town, Contrary to the Surrounding Countryside of Strasbourg's 'Grand Est' Region, where the Right is Much more Strongert : Comp. Supra), with almost No Resistance at all, or Only a Tiny and Marginal Few...

This was, indeed, Obvious, at least at the Initial and Partial (Incomplete yet) Results, soon Pictured, with High Colors, on All the Giant Screens, particularly of Strasbourg City's PressRoom, (See f.ex. relevant 'Eurofora' Photo, from the spot), which, at First, used to give an overall Impression of something like a Huge, Crushing Victory, that might have been even Bigger than ...almost 80% against Only 20%, naturaly in favour of Macron ! (Obviously speaking Only of the 'Expressed Votes' alone, withOut any regard to the Number of Registered Voters, Neither to the 'Blank'/Invalid Votes, nor to the Abstentions, notoriously advised by various Critics)...

But, Curiously, Strasbourg City's overall and Final Results, in Fact, started to Delay during much more Longer than normaly Expected, (and this was a reason for which 'Eurofora', exceptionaly left the Prefectoral Palace, where we usualy go for a Regional overview of the Elections' Results, and went, instead, Later-on, to Strasbourg City's PressRoom, which was naturaly the Best Source for data Focused on the City itself).

Finaly, regardless of any Hollow Pretexts in order to Delay even Further the Revelation of the Full Results particularly in some Areas ...Suspected to eventualy Vote, more or less 'Badly' for the Establishment, (as, f.ex., a reported 'Fake Bomb Alarm' Joke, provoking exceptional Delays ... precisely in that Electoral Office where, Afterwards, the Voting Results appeared to be The Most 'Thorny' in the whole City !), it was, Finaly, Revealed, that in fact, the Real overall Electoral Situation in Strasbourg was Not at all as 'Rose' for Macron, as some might like to believe, at least Initialy, But, on the Contrary, even somewhat Worrying, and, at least in certain notable Parts of the City, quite or very Bad !
- Already, Just Before that, Robert Hermann, the Experienced (including in Recent Cooperation and partly Alliance between Socialists and ChristianDemocrats/EPP, which might prove useful for an eventual Macron plan) President of Strasbourg's 'Euro-Metropole', (which extends also to the City's surrounding Aglomerations/Villages), Speaking to 'Eurofora', even if he appeared quite Satisfied by the overall Results, particularly of Macron, Nevertheless, he also expressed his 'Concern', especialy, as far as 'some Suburbs', f.ex. 'at the South' of the City, etc., may be concerned, as he told us, (refering Exclusively to the possible Final Score of 'FN's Rightists).
59 Thunderbird

=> Indeed, as 'Eurofora' and the other few Journalists still Waiting in Strasbourg City's PressRoom, until a very Late Hour, finaly Found out, it is Not Only in the 'Southern', but Also in the Western Suburbs, and even ...inside DownTown areas, (such as, f.ex., the Central Railway Station, etc), that more or less Serious Problems appeared. While it's Also the Overall Final Results, concerning All Strasbourg, that, in Fact, were Not at all so 'Brillant', as some might have throught Earlier, Misled by False Impressionss initialy given by Only Partial Results which had been immediately anounced (Comp. Supra). On the Contrary, even those Overall, Final Results for All the City, had at least some Dark Shades, provoking certain Legitimate Concerns...

(a) Thus, f.ex., (and using exactly the Same Analytical Method, as that Previously used for All France : Comp. Supra), it appeared that, in, at least, 3 out of 6 Electoral Areas in Strasbourg, (i.e. in the HALF of the City !), Macron Failed to get any Majority of Registered Voters...

(b) Moreover, with the Exception of the Partialy Central, Railway Station area, where Macron's votes merely Equalled (50%-50%) those Registered Voters who pronounced themselves for Marine Le Pen's Rightists, gave a 'Blank' Vote, or Abstained, on the Contrary, Both in the Western and in the Southern, widely populated Suburbs (including of 'Haute-Pierre' and 'Meinau', respectively), Macron's Votes even Fell Down to a ...Minority, compared to the Number of Registered Voters, the Absolute Majority of whom, clearly preferred to either Vote for MLP's Rightists, or lodge a 'Blank'/Invalid Vote, if not Abstain, (as Many Political Dissidents had notoriously Asked them to do : Comp. Supra), to a Proportion of Only 49% against 51%, or even only 48% against 52%, at the Western and Southern Suburbs, respectively, in favour of a Majority of various Dissidents !
(c) Last, but not least, even at the OverAll Results, throughout All Strasbourg's City, in fact, Macron's Win is very Smaller, than what had been Expected, and/or Initialy Anounced, at First Sight : I.e. just 55% of Registered Voters voting for him, Against 45% of them Voting for MLP's Rightists, 'Blank', or Abstaining, (as various Political Dissidents had Urged : Comp. Supra). Facts which, obviously, give the Impression of an Unexpectedly, quite ...Divided City, about Macron's controversial issue...
But, naturaly, things appear to be for him, certainly Worse throughout Strasbourg's 'Great East', new Big Region, and also Worrying at the Entire France, taken All Together, where (as we have already noticed, Supra) Macron's Voters are Only a Minority of Registered Voters.

I.e. Contrary to the Only Equivalent situation in France's History, that of 2002, when Chirac had largely won a Majority of Registered Voters against the 'FN' : A Result that Macron proved Unable to even approach in 2017, (Comp, Supra).
=> In Consequence, the Forthcoming Parliamentary Elections of 11-18 June 2017, should be Exceptionaly Important, and even Crucial for France and all Europe's foreseable Future.
From certain points of view, this even goes as Never Before in the almost 60 Years-Long History of De Gaulle's 'Vth Republic': 1958 - 2017, (that they May Change a lot) !

Indeed, given all the Main critical Facts cited Above, obviously, Macron really Needs to Win these Parliamentary Elections, in order to Hope to get a serious Democratic Legitimacy, as well as a Functional Government at his disposal, (Unless Gives away most of the Power).
E-flite F-16 Thunderbird 80mm

But, at the Same Time, given also the Absence of a well established Party for him yet, and, even More, All those Oppositions against him, Both from the Right and the Left side of the Political Spectrum, (Comp. Supra), it's Not clear at all, How he might, eventualy, do that, (at least, with normal means)...
Unless, as it was (UnExpectedly) done during the 1st Round of the Presidential Election, something unusual and controversial, disturbs the situation...., turning it again in favour of Macron.
However, it canNot, also, be Excluded a priori, that the French People might Find a Way, by zig-zaging intelligently throughout those Strange Presidential and Parliamentary Elections of 2017, to accomplish a similar Exploit, as that of Ancient Greek Hero 'Odysseus' : I.e., Escape Both from Scylla, and Harybdi, as Homer wrote !

80s Thunderbird Car